"Dear Artists, I've been wanting to write you all. Clearly, the most important thing at this moment is taking care of each other – putting our health care and essential workers in the best possible position to be safe and to help those directly affected by the virus. But it's natural to also be thinking of what this moment means for the future of our industry and community."
So begins artistic director Nathan Motta's mid-May letter to those who have and were about to make art in the Dobama Theatre performance space in Cleveland Heights before stages were shuttered due to the pandemic. His words are personal, but they so eloquently express the shared sentiments of a loving, caring Cleveland arts community in crisis.
Recent research published by the Brookings Institution reports that the performing arts have been the most at risk and the hardest hit by COVID-19 of all the creative arts industries. It was estimated that, nationwide, almost 1.4 million jobs and $42.5 billion in sales have been lost to date. Locally, Cleveland's Playhouse Square expects to lose nearly $4 million and layoff or furlough nearly 200 employees between March, when its theaters were closed, and the end of the calendar year. In theaters, concert halls and arenas across the region, thousands of live performances have been canceled or indefinitely postponed.
"I hope one positive thing that has emerged through all of this," says Motta in his letter, "is the importance of the work of artists like you in our world."
Another positive is the creative retooling and forward-thinking that has recently taken place, as many arts organizations seek an audience among those in isolation and find virtue in going virtual.
Les Délices "Embracing Change"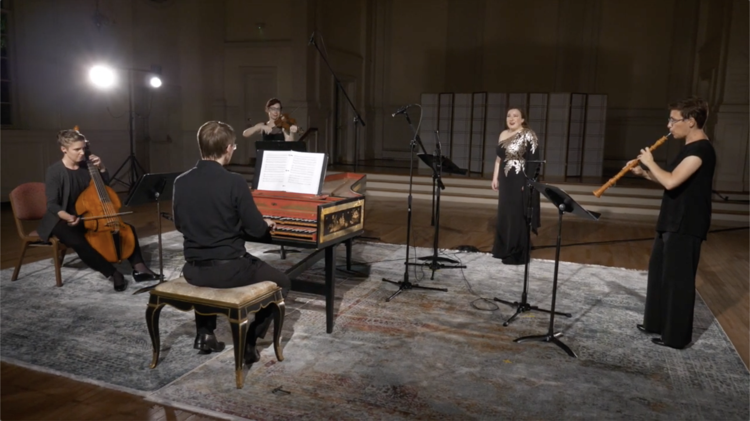 Les Délices is a Shaker Heights-based, nonprofit chamber ensemble emerging as a leader in providing virtual programming in the COVID-19 era and keeping music artists…
Read More:
Northeast Ohio arts organizations go virtual during pandemic | Theater