Meet the Face Behind Egypt's Best-Selling Card Game: Sarah Abouelkhair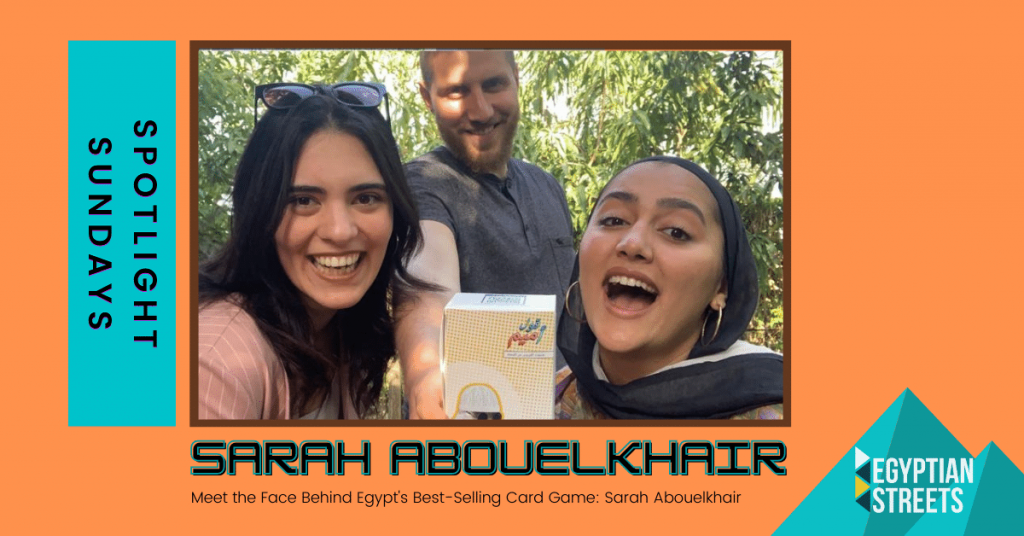 Sarah Abouelkhair is a 24-year-old multi-hyphenate; an architect-entrepreneur-game designer trying to link her passions together while running Egypt's most popular card game company 2ool AMeme and getting her Master's in Architecture from Columbia University.
2ool AMeme is one of Egypt's most popular new card games, using memes as the basis of the game. Over seven months, they've gained almost 45,000 Instagram followers and have sold out of every game launch within minutes. Abouelkhair spoke with Egyptian Streets about her seemingly unrelated passions and her thought process throughout her career as a creator.
ES: Sarah, you're a multi-hyphenate, what do you identify yourself as? Architect? Game designer?
Abouelkhair: Your question hit a very sensitive place where I'm still trying to identify. But so far, I feel like I identify as a creator, I really enjoy creating things. At the surface, architecture and game design seem like very different things. But at the core, what we do in architecture; we're trying to curate experiences, and to design places that, for example, can foster social interaction, creating spaces that make people experience life in a different way. What we're doing in game design is currently very similar. We're trying to think of new ways of social interaction; new ways that people can come together and do something.
It's this social aspect and creation that really draws me to both fields. And to be honest, at the beginning, it was a means towards an end, creating games was just to get me through grad school. But it became a passion, I discovered something within myself that I'm really good at. Right now, I don't see it as something that is on the side, but something that is just as important to me as architecture, because I see a future where both of them can come together. Not right now, the picture isn't very clear to me right now, but I really believe that they will merge together somehow in the future.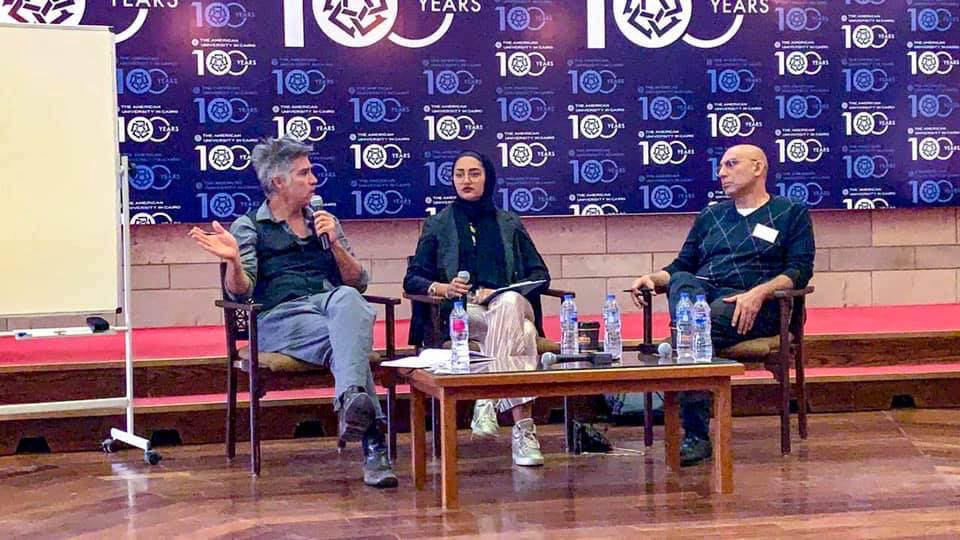 I also consider doing business because I really love entrepreneurship. During my years at AUC, I competed for four years in the Hult prize, a social entrepreneurship competition. So when you ask me how I define myself, I still think entrepreneurship should be in the image, because it's something that I'm really passionate about; building businesses and really knowing how to connect to your customers. So maybe in the future, I'll create a hybrid of all three interests of mine. And this would be something new of its kind. We'll see.
What was your university experience like?
My university experience at AUC was all over the place, I was the person who tried everything. I participated in so many extracurriculars like…
Read More:
Meet the Face Behind Egypt's Best-Selling Card Game: Sarah Abouelkhair