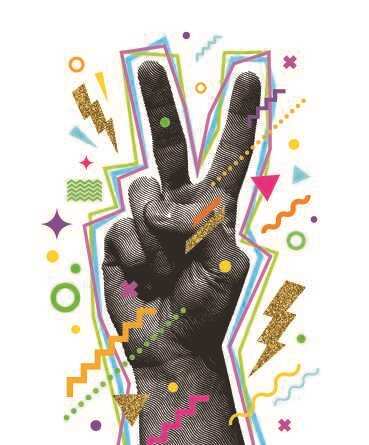 We kicked off the Brand Equity
Marketing
Awards in January 2020 when Covid-19 was a distant threat. We called for entries and hundreds poured in from brands across categories such as auto, food and beverages, pharma, consumer durables, personal care, social media, and more. We assembled one of the largest and most power-packed juries.
Leading advertising executives and marketing chiefs of some of the country's biggest brands started the first stage of online scoring. The battle began with 1300 entries across eight core categories. To discuss the work and arrive at a list of finalists, in March in Mumbai, over thirty judges met in person, their hands suitably doused with sanitsier. Yet, no handshakes were exchanged. The second jury session in Delhi was scheduled to begin a few days later.
And then the full blow of the pandemic hit with Lockdown 1.0.
Our best-laid plans derailed; we took the virtual plunge when we moved subsequent judging sessions online. We hoped our final jury would be able to convene in person in April, but as newer versions of the lockdown came into effect, we hoped in vain.
Despite the challenges of dealing with the pandemic and lockdowns' effects on their businesses and people, our jurors who lead some of the country's biggest brands and companies convened in the virtual realm to pick the winners of the 2020 Awards edition.
We're five months off schedule, but we finally reached the finish line with a set of winning campaigns that truly represents the purpose of these awards.
The Brand Equity Marketing Awards' winners are worthy of the honour for they are examples of effective and impactful creativity that pushes the boundaries of what marketing can do. They are the products of company cultures where marketing is not just another function, but a growth engine of business.
Earlier this year, we set out to distinguish inspirational creativity and award real excellence from the marketing universe and that's what we did. After many months of work and long delays, we're delighted to present the recipients of The Economic Times – Brand Equity Marketing Awards 2020.
THE WINNERS

Innovation

The Winner: Samsung India – Good Vibes

Samsung India created Good Vibes, a two-way communication app for the deafblind – those afflicted by both visual and hearing disabilities. Developed in India, the app allows the deafblind to send and receive haptic tap and vibration messages with friends, family or anybody else through their smartphones by translating Morse Code dots and dashes input into text or voice, and vice versa. Within three months of the app launch, over 20,812 people and their caregivers installed and started using the app. Samsung and its agency Cheil also launched a film 'Caring For The Impossible' around its Good Vibes app.
The Jury's Word: "A great example of how brands can democratize technology. In this case, the idea won points over the impact it created, mainly because innovation often starts small," said Ram…
Read More:
The Winners (Part 2), Marketing & Advertising News, ET BrandEquity