This focus has narrowed in recent months as retailers look for new ecommerce hotspots to leverage growth amid the coronavirus crisis.
Those in search of a new territory should consider the Middle East, with its impressive internet penetration (70%), wealth and investment making it ripe for expansion opportunities.
According to a survey conducted by Statista, following the outbreak of Covid-19 almost half (47%) of respondents in Saudi Arabia were shopping online more frequently.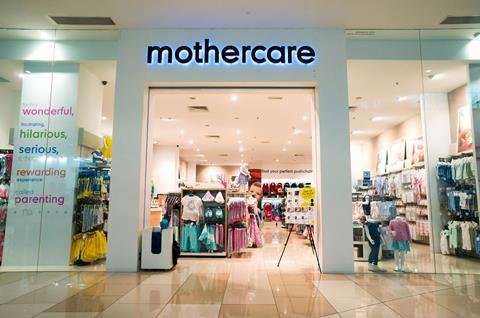 Mothercare is an example of a retailer taking advantage of these opportunities, shifting its focus from the UK market and ramping up its presence in the Middle East.
In September this year, the group signed a new 20-year agreement with its largest franchise partner, Alshaya Group, which runs hundreds of Mothercare shops in countries including Saudi Arabia and the United Arab Emirates (UAE).
The mother and baby specialist's chair Clive Whiley said the deal would enhance its global ambitions, with operations now active across 40 international territories online and in store. The retailer said it was in a position to deliver profits of about £15m in its current financial year.
While product is one of the key considerations for this market, the Middle East's online growth is accelerating at an impressive rate and retailers should not be deterred by changes they may need to make to optimise their business for growth in this area. 
Outpacing global growth
A trip to the mall has been an established part of Emirati life for decades and is as much a social activity and family outing as it is a shopping excursion.
From modest beginnings, the ecommerce market in the Middle East is booming and expected to continue to grow. It is forecast that, across the Middle East and Africa, retail ecommerce will grow by 20% in the next five years, outpacing global growth of 13%.
What is particularly unique and exciting about the market is its digital adoption. 
The UAE, for example, has the highest smartphone penetration rate globally at 83%. Furthermore, more than 70% of the population use social-media sites daily across the Gulf Cooperation Council countries. 
Across the Middle East, Instagram has 63 million users in total, representing about 10% of global users for the platform
While many social media channels are popular, Instagram has the edge in this region.
Across the Middle East, Instagram has 63 million users in total, representing about 10% of global users for the platform – an impressive feat given that, population-wise, the Middle East makes up only 3%.
These statistics can be explained somewhat by the huge proportion of young people living in this area. More than 28% of the population are between the ages of 15 and 29.
Tapping into the smartphone usage among these demographics is a surefire way to ride the upward trend of ecommerce across the Middle East. 
This market does not come without its challenges though, which is where local…
Read More:
Why the Middle East should be next on your list for online growth | Retail Voice