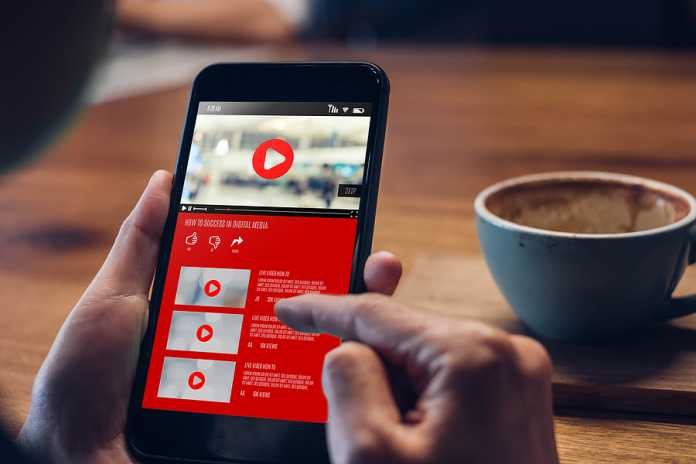 Video streaming websites allow their visitors to watch content through their preferred browser. Gone are the days where you had to download a video to watch it! In the post-YouTube era, video streaming websites are fast, user-friendly, and have a huge earning potential. 
What do you mean by 'earning potential?' There are many ways to monetize a streaming site. From placing ads to selling subscriptions, developing a video platform is one of the best business models in 2020.
But why video streaming? 
Here are the facts: 
Americans watch up to

six hours

of video every day!

Projections say video content will account for

80% of global Internet traffic

. 

Big platforms don't treat their creators right.

96.5% of YouTubers

are below the poverty line! Smaller platforms, on the other hand, are lucrative for both owners and content creators.
Thus, it's clear that video is the future of Internet content. Furthermore, as creators become disheartened with big players, there will be space for new streaming services. So, whether you're a creator who wants control over their ads and revenue or a savvy entrepreneur, read on.
Here is our step-by-step guide to starting a video streaming website in 2020.
Choose and buy a domain 
First, you want to come up with a catchy name. It is something all major platforms have in common. Not only is their brand memorable, but it's immediately clear what the website is about. 
Of course, coming up with novel video-related names isn't easy for everybody. Luckily, online business name generators that can help you out. Here is an extra tip: experiment with the domain extension, too. For example, '.live' domains are great for live streaming video websites.
Once you choose the winning domain name, buy it. You don't want anybody snatching your brand idea, right?
Host your video streaming website
Your hosting company provides the servers where files will be stored. Our recommendation is offshore hosting. 
But isn't that the pricier option? Granted, it is more expensive. But for a good reason: 
Offshore hosting helps protect you from liabilities.

For example, streaming movies and TV shows from a US server is just asking for trouble and DMCA claims. But do it from an offshore host, and you're not subject to the same laws and regulations. 

Your privacy is a priority.

There is a world of difference when it comes to how hosts handle your sensitive information. With offshore hosting, you are much safer. 

It ensures freedom of speech.

Sure, you'll still want to monitor the video content (to avoid any potentially dangerous material). However, your freedom of expression will be protected, and this will also appeal to other creators.
There are many offshore hosting providers out there but it's best to do some research and check out offshore hosting reviews before making your decision.
What type of video website are you making?
Before you move on to building your site, answer that simple…
Read More:
How To Create A Video Streaming Website in 2020